Reliable Marble Polishing Company In Singapore
With the busy daily schedule of everyone, cleaning up your house is often neglected. In today's environment, professional house and ad hoc cleaning services in Singapore are available to help you with your household chores.
What about your marble floor? Is it looking dull and damaged due to negligence? So start looking for a reliable marble polishing company in Singapore to do the job for you.
Before engaging a marble polishing company in Singapore to clean and polish your marble flooring, find a reliable company that is well established and trustworthy to aid you.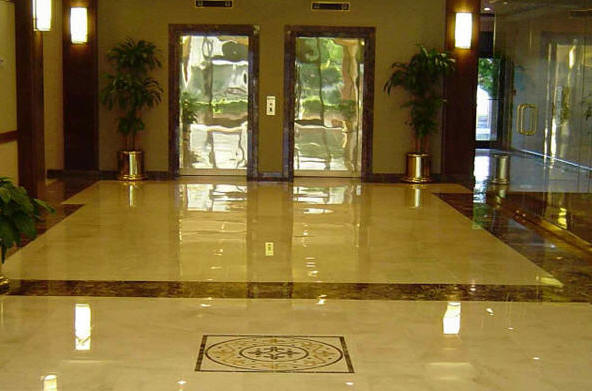 The marble polishing company provides a few major services such as:
1. Maintaining & Cleaning – Basic cleaning of marble flooring.
2. Polishing – Sometimes unpolished raw marbles have uneven and scratched surfaces. Therefore, polishing is done to level and bring out the new look of the marble flooring.
3. Waxing – Waxing of marble flooring will bring out the extra shine.
4. Round edge polishing – Different situation requires different types of method used, due to the different layout and design, there might be areas that are rough and unsightly.Marble polishing professionals are able to deep clean, remove scratches and do a quality polishing job. A good professional deep polishing will bring back the "like brand new" shine.
Advantages of marble flooring:

1. Durable – Marble flooring is well known for its long life span unlike
2. Resistant to bacteria – Marble flooring is highly resistant to any type of bacteria and particles.
3. Easy to clean – Marble flooring seldom retain dirt and dust. Spillage of food or drinks should be attended to immediately to prevent blemishes on your flooring.
6 valuable features to know onmarble polishing process in order to obtain best result
1. Polishing Marble Floor Without Checking Quality Of Marble
Using a normal polishing method for cultured marble will produce bad result even after premium polishing because the technique do not match with the surface of the marble.
2. Stains Removal Before Polishing
Marble floors are highly porous in nature. Most homeowners proceed to polish without having a detailed look at whether there are visible stains on the marble floor. The result will look more evident even after polishing if the stain is not removed completely.
3. Cleaning The Stained Are A With A Soft Wet Cloth
After the removal of the stained, use a soft wet cloth to clean the surface of the stained area before proceeding to polish the floor. This will ensure you maintain a smooth surface on the marble.
4. UseAppropriate Cleaner For Marble Floor
Do not use any other type of liquid cleaner for marble floor. Use only those that are specifically for marble flooring. By using the correct marble liquid cleaner, it can have the best quality results on your marble floor.
5. Employ Advanced Dry Cleaning Techniques
Your marble flooring will look perfect with shiny looks. The results are the use of an effective dry cleaning technique that is helpful in making the looks permanent.
6. Use A Premium Quality Sealant To Prevent Future Stains
Having the polishing done in the right manner along with the advance dry cleaning process is not enough. The use of a sealant will help you in securing your marble floor from stainsfor an extended period of time.
In choosing your reliable marble polishing company in Singapore, choose iCleaning, your preferred choice.