Post Renovation Cleaning Services
After renovation there is bound to be a lot of dust and dirt in your house, some of which you may not be able to see and notice. If you don't thoroughly cleanse your entire house, all the accumulating dust and dirt can prove to be very harmful to your body.
By engaging our company, you can be sure of having nothing to worry about. With our experience and expertise, we know how to make your house sparking clean and ensure that you move in to a comfortable home.
We not only provide post-renovation cleaning services for individuals, but also for business enterprises such as contractors and interior design firms.
Post Renovation's Job Scope
Sweeping + Vacuuming + Mopping of all floor areas
Cleaning of empty Furniture, Fixtures & Fittings (Interior & Exterior)
Cleaning of Toilets (incl. sterilization), Kitchen Areas and Rooms
Cleaning of Fans and Lightings
Cleaning of Built-in appliances (e.g. new stoves, ovens etc)
Clearing of Trash
Cleaning of Exterior of Built-in appliances (e.g. New Stoves, Ovens, etc.)
Cleaning of all Glass Panels, Doors and Windows (Interior)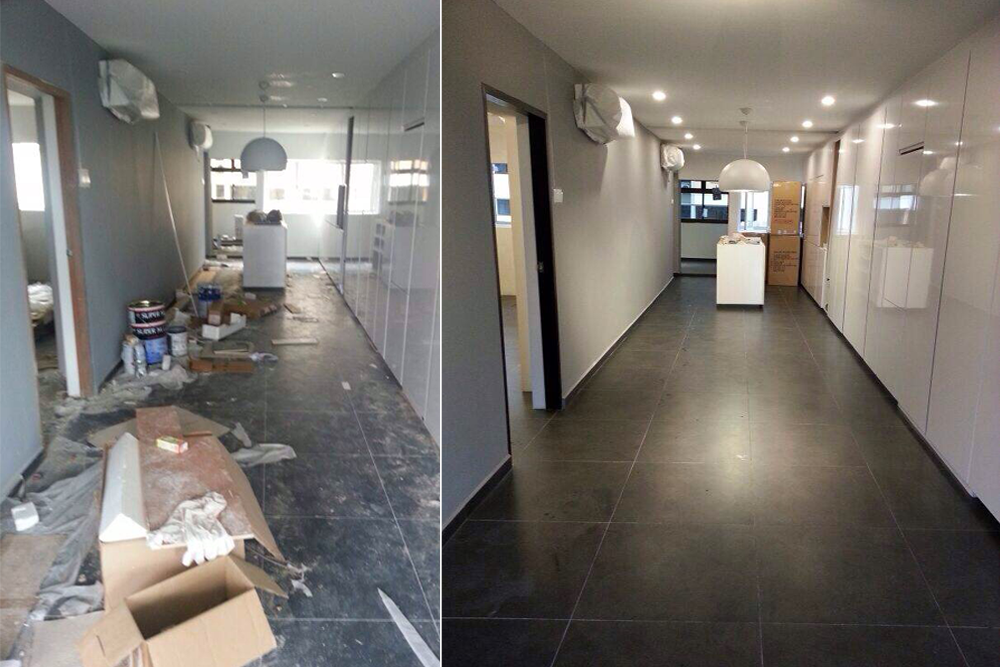 Rates
" From $168 onwards" call us now @ 9887 1111 for a free quotation.